Home > Business > Public health education > Emergency Medical Education Center
Emergency Medical Education Center
" The Golden Time of Health and Life, we keep together. "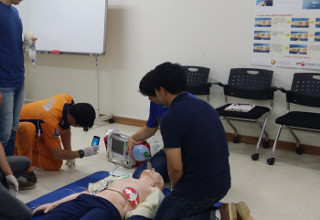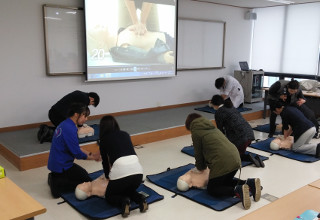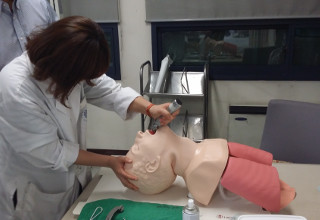 In emergency medical training center of Myongji hospital, as it raises up proper treatment rate of emergency patients through enhancing quality of public health-care and emergence medical service, it is contributing to reduce death rate of emergency patients that may be prevented .
It is providing ordinary people and medical employees with education training by collaborating with related institutions in the area.
Educational administration and staffing
It is elastically operating personnel and resource by collaborating by establishing network with related institutions such as emergency medical institution, fire station, and health center in the area.
In order to enhance professionalism of education and quality, a specialist of ER of emergency medical institution of the area is participating as theory instructor of every education.
Practice instructor consists of related education instructor license holders among ER doctor, 1st class emergency rescuer and nurses.
General Education Program
• Rescuing and first aid training
• Automatic pacemaker home rental business training for cardiac arrest for domestic high-risk patients
• Automatic Pacemaker Manager Training
Education Program for medical employees
• On-site Emergency Medical employees Specialization Training
• Smart medical guidance business First Aid teamwork training