Home > Business > Overseas Public Health > Overseas Medical Service
" Just a half century ago, we were also a country that gets aid. "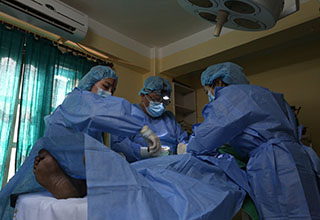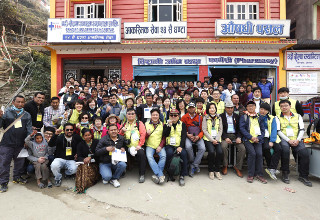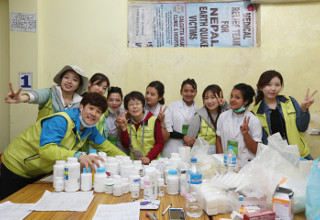 Myongji hospital that has done oversea medical volunteer activity every year in Uzbekistan since 2003 has done oversea medical volunteer activity in Nepal where is one of world's poorest countries and included in absolute poverty line since 2010.
Only 6% of the population of Nepal gets medical benefit, and people living rural area has not been provided the least medical service so the small disease that may be cured with simple medicine has been developed into big disease so that they are suffering pain.
By cooperating , that Nepaleses who came back from laboring in Korea established, Myongji hospital is conducting medical camp in medical isolated area of Nepal, and it is also proceeding businesses such as establishment support for treatment center, medical team invitation training.
Oversea medical volunteer service is contributing on improvement of the quality of life through disease treatment and health improvement, and various medical team members such as doctors, nurses, pharmacist, and health service employees are spontaneously participating.
Overseas Medical Service History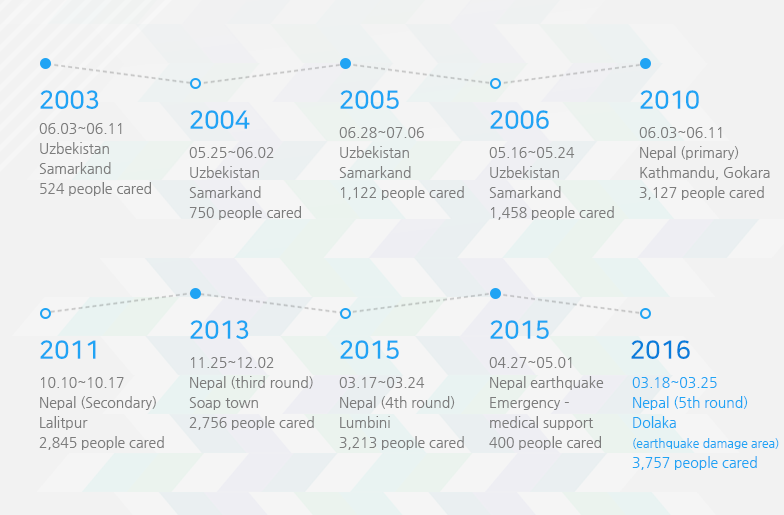 Overseas Medical Service Year