Home > Business > Domestic public health-care > Centenarian's Good Memory School
Centenarian's Good Memory School
" Health like youth, wise up to 100 years old! "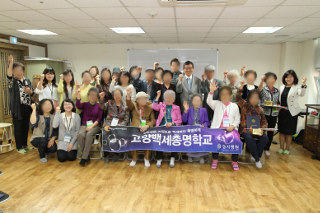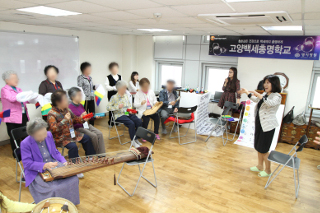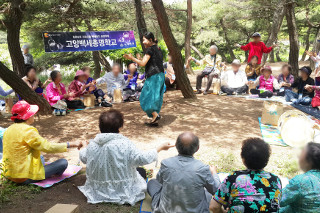 Centenarian's Good Memory School is public health-care business of Myongji hospital that helps to prevent dementia by offering cognitive training and art therapy to patients of mild cognitive impairment and early stage of dementia and to maintain physical and mental health required for later life.
Centenarian's Good Memory School is helping to reduce mental, physical, economical load of dementia patient and the family by building the base for offering "integral dementia care service" in local community. Especially, integral that belongs to the first domestic university hospital is providing professional and holistic healing by securing know-how of dementia patient and emotional support of family.
Centenarian's Good Memory School made agreement for happy world welfare foundation and dementia prevention in order to perform local community based business smoothly. In addition, starting from the first Centenarian's Good Memory School on March, 2013, it is currently operating 17th in 2017.
Target : Goyang city residents who are over 60 years old and older and have been diagnosed with Mild Cognitive Impairment and early dementia.
Date : Twice a week for 8 weeks, 32 hours, total of 16 class dates.
Location : Goyang City – Dukyang Senior Welfare Center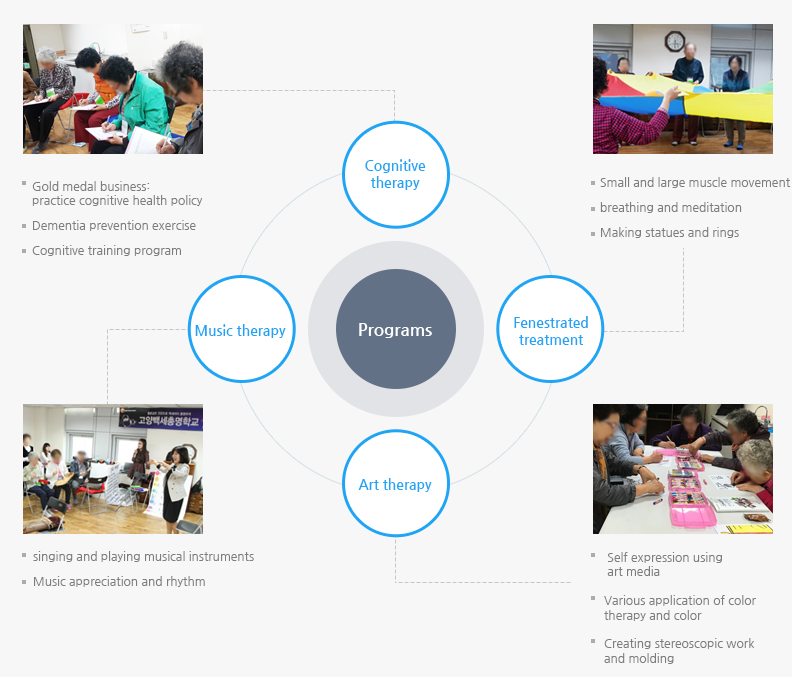 Effect of Centenarian's Good Memory School
▪ Journal of the Korean Society for Dementia
" Effects of Group Music Therapy on Emotional and Daily Life in Patients with Cognitive Impairment "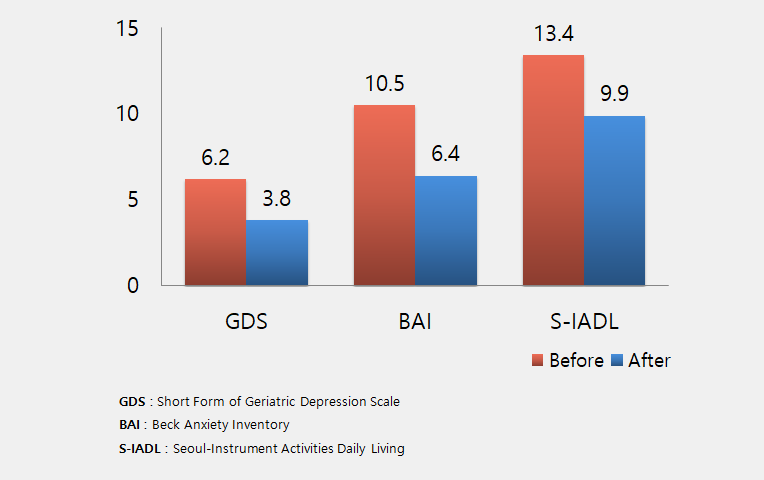 Local community based dementia care program that was even acknowledged in international society
International hospital federation in 2015, 'Social contribution prize' of Asia hospital management award in 2016.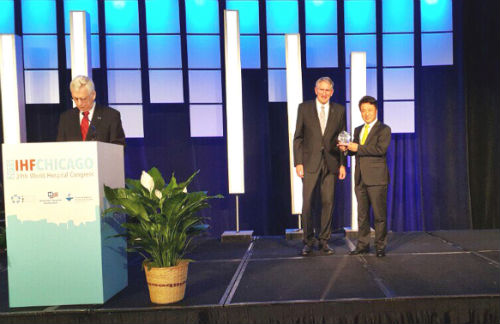 2015.09
2015 IHF(International Hospital Federation International Award
Award for Excellence for Corporate Social Responsibility : RUNNER UP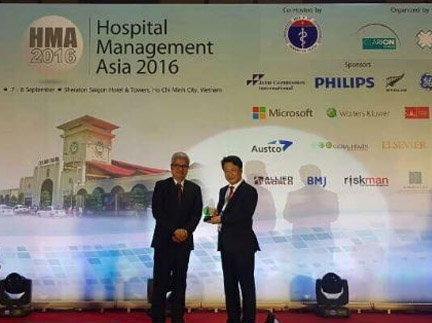 2016.10
2016 HMA 'Asian Hospital Management Awards'
Winner Excellence Award Corporate Social Responsibility