Home > Business > Domestic public health-care > Making friends for the elderly who lives alone
Making friends for the elderly who lives alone
" Happy Society for elderly who does not have anywhere to rely on! "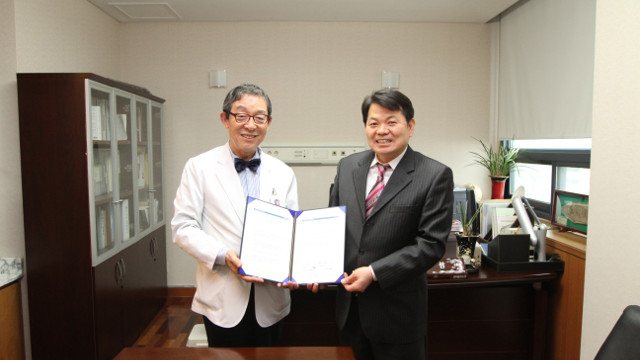 Making friends for elderly who lives alone business is a support business of Ministry of Health and Welfare, and it is performing depression diagnosis and medicine treatment, group treatment by medical specialists for dying alone and suicide prevention of people who are in high risk group of elderly depression, suicide by making agreement with Deokyang Elderly Integrated welfare Center of Goyang-si since 2014.
Along with the steadily increasing number of elderly living alone, the number of elderly people who need social protection is also increasing steadily. In particular, the suicide rate of the elderly in Korea is at the highest level in OECD. It is necessary to prevent and alleviate the loneliness, depression and suicide risk of the elderly living alone who are disconnected from their family and neighbors, activate social relations and build a mutual care system."The Medical Law Enforcement Regulations, the Social Welfare Business Act, the Long-Term Transplantation Act, the National Health Insurance Act.
Making friends for elderly who live alone business is a business to make one or more confidant and to structure mutual-care system to reduce depression and to prevent dying alone of elderly who lives alone and suicide.

The role of Performing institution
Myongji Hospital
● Depression test and diagnosis
● Specialist medical treatment and medication
● Professional group therapy

Goyang-si Deokyang Senior Citizens Welfare Center
● Identification of business subjects
● Individual case management
● Self-help group and group activity program

Ministry of Health and Welfare
● Support business budget
● Business supervision and evaluation